PURCHASE GROUP TRAINING SESSIONS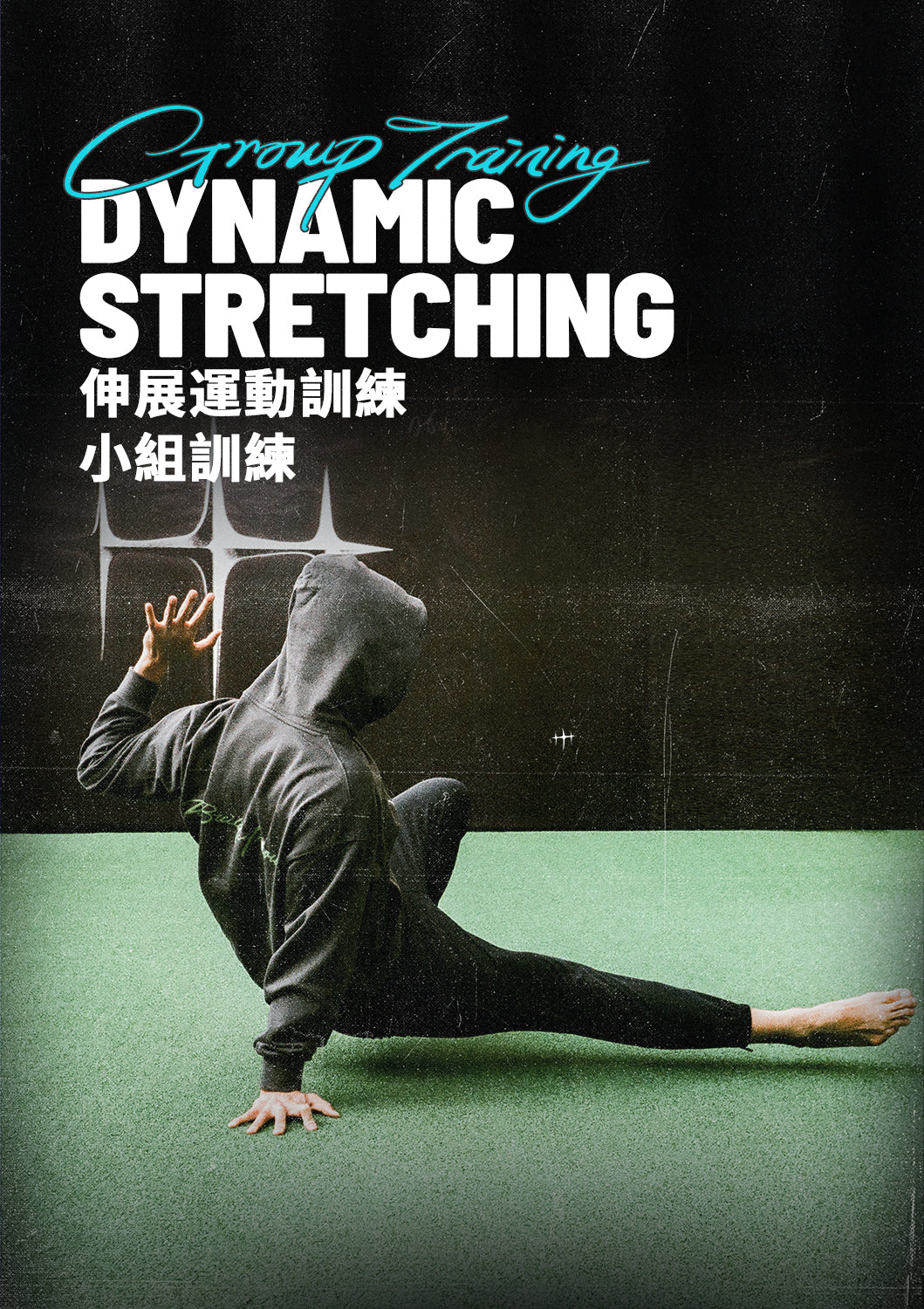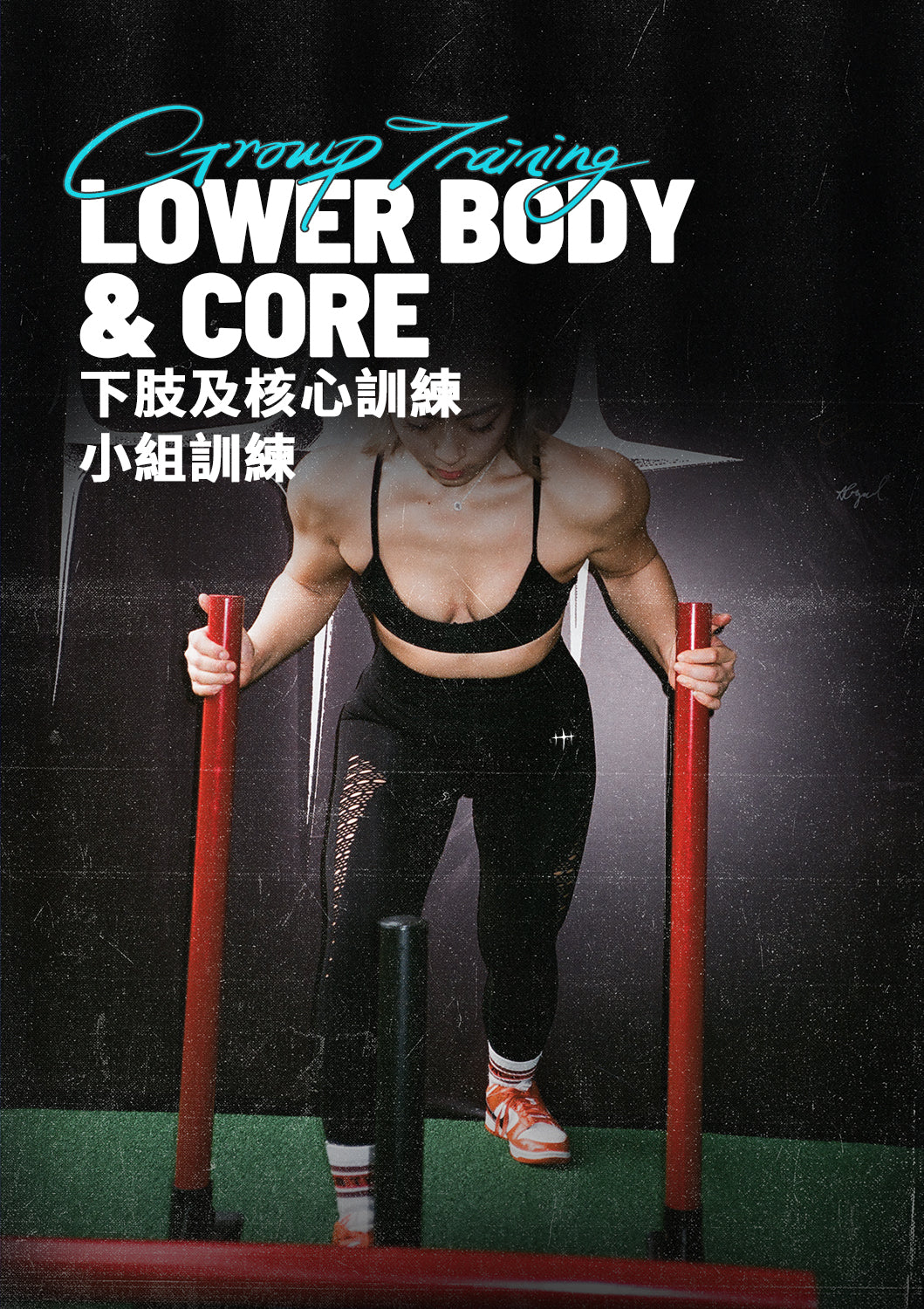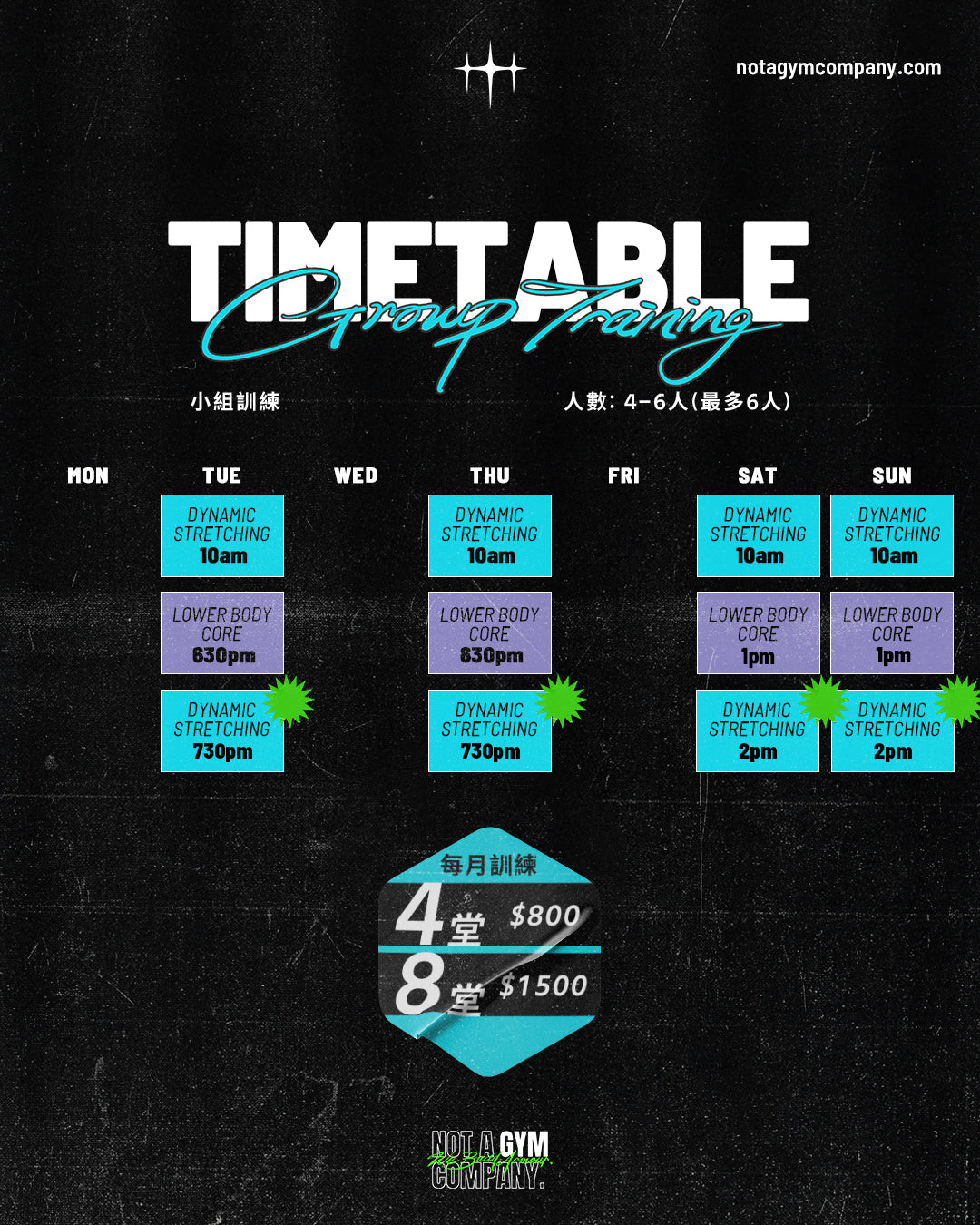 Group training

Group training appointments now available

The instructor will guide and lead the students to make different stretching movements to improve their health and fitness level.

✅Muscle relaxation

✅Train weak muscle groups

✅Increase flexibility and strength
- Class A: Dynamic stretching

* Series of movements for stretching
* Muscle relaxation
* Full body strength enhancement
* Improve body shape


- Class B: Lower body and core training:

* Breathe training
* Lower body strength and balance training
* Core muscle training: Abdomen Muscle group, middle and lower back muscle training


❇️Class capacity:4-6pax (max. 6pax)
❇️Individuals of all fitness levels are welcome
❇️Monthly Training*: 4 sessions - $800 / 8 sessions - $1500
*All purchased sessions must be used within a month, otherwise unused sessions will be terminated automatically
How to make an appointment after purchasing a group training class?
1) Please purchase the required number of lessons on this page first
2) Please make sure you enter the correct name and contact number when purchasing
3) Please enter these links to make your appointments:
CLASS A: 伸展運動訓練 Dynamic Stretching

CLASS B: 下肢及核心訓練 Lower Body and Core Training
4) Your contact number will be your session record number
5) After making an appointment, you will receive our Whatsapp confirmation
6) The appointment is completed
*If you want to inquire about the remaining sessions, please WhatsApp us to inquire.
*Booking of sessions are on first-come-first-served basis, session reservations must be made online, no WhatsApp reservation service is available.
Notes

* If customer needs to change the appointment time or cancel the appointment, please contact us 24 hours before the appointment time
* The sessions are only for the use of the sessions purchaser himself/herself, cannot be used by others
* Those under the age of 16 need to be accompanied by their parents
* Smoking, eating, audio and video recording are not allowed during the sessions
* Arrangements for group training sessions under bad weather:
-Class arrangements for tropical cyclone warning No. 8 or above/black rainstorm warning (applicable to all courses): a. If the above warning signal cancels 2 hours before the session, the session will continue as usual.
b. If the above warning signal is still hoisted within two hours before the session starts, the session will be cancelled and be rescheduled.
c. Sessions will continue as usual when Tropical Cyclone Signal No. 3 / Amber or Red Rainstorm Signal is in force.